Hello to my loyal followers. Sorry that my blog has been inactive for about 5 months now. It's been a busy year for me, and I guess I just took a little break from the blog. I am back now, and I plan to be writing more often.
Although my blog posts may have been put on hold, I haven't put my passion for history on hold. I've been doing historical work with the Winnebago County Historical & Archaeological Society, City of Oshkosh, and I have been actively reading all summer. I am also in the process of getting some more projects lined up, so I am staying plenty busy!
I thought a good way to resume my blogging would be to talk about the last two books I have read. This May marked the 100th anniversary of the sinking of the Lusitania. I've always known of the Lusitania, but I guess I never really looked into the events leading up to her sinking. I was determined to learn more about this magnificent ocean liner's tragic end. I recently read two books about the subject: Lusitania: Triumph, Tragedy, and the End of the Edwardian Age, by Greg King and Penny Wilson, and Dead Wake, by Erik Larson.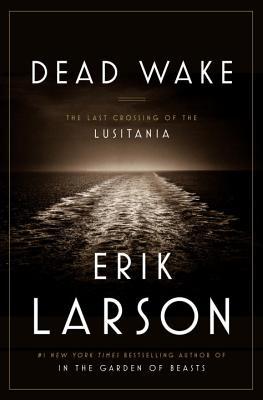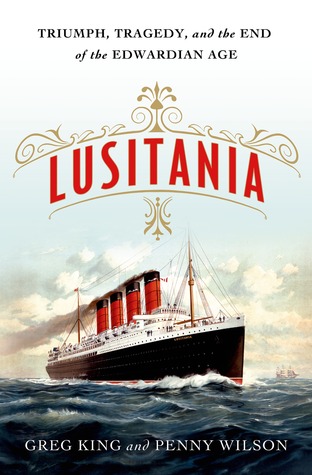 Most of us probably were taught in school that the Lusitania was an unarmed passenger liner torpedoed without warning by a German U-boat killing over one thousand innocent men, women, and children (128 Americans) and pulled United States into the Great War with the rest of Europe. There is much more to the story that these books reveal.
King ad Wilson's book was my first read. In my opinion, this book focuses primarily on people rich passengers aboard the doomed liner. It does offer the background of the events of the voyage and circumstances that made the liner a target. The book is fact heavy, which can make is a tedious read at times. I liked learning about the people on the ship, but it seemed like more detail went into their lives. Nonetheless, I did enjoy reading their work about a subject I knew little about.
Erik Larson is becoming one of my favorite authors. He has a way of taking a historical topic and making it exciting. I was on the edge of my seat the duration of the book, and I found it extremely difficult to put this book down once I started. The book is very readable and has enough information to tell the story but not bore the reader. Larson's chapters bounce from the perspective of the predator (U-Boat 20) and the prey (Lusitania), as well as a few other important characters.  If a major motion is ever made about the Lusitania it should be based on Erik Larson's book.